About
Epic Beard Men Bio
Sage Francis + B.Dolan = EPIC BEARD MEN
Their This Was Supposed To Be Fun LP drops on March 29! Click HERE for album & tour info.
EPIC BEARD MEN: THIS WAS SUPPOSED TO BE FUN
(EBM bio and album write-up by D.X. Ferris)
The ungovernable Epic Beard Men. Back in the barber chair, fuckin' up your market share. From the littlest state, killin' the mixtapes. You can't tell them shit. The chill is gone. The chill was never here. This Was Supposed to Be Fun.
This Was Supposed to Be Fun is the debut LP (and second official offering) from EBM, an indie- rap tour de force by two of the underground's finest; Sage Francis and B. Dolan. This album knocks. It parties with disreputable outlaws in truck stops. It gleefully fills in for the band as the S.S. Fyre Festival sinks into the ocean. It blends the updated sounds of breakbeats and timeless drum machines, soul grooves and sub bass, guitars, violins, and a goddamn brass band have sat in before the party's over. On the vocal side of things, more than a few lyrical heavyweights drop in to take their turn on the mics.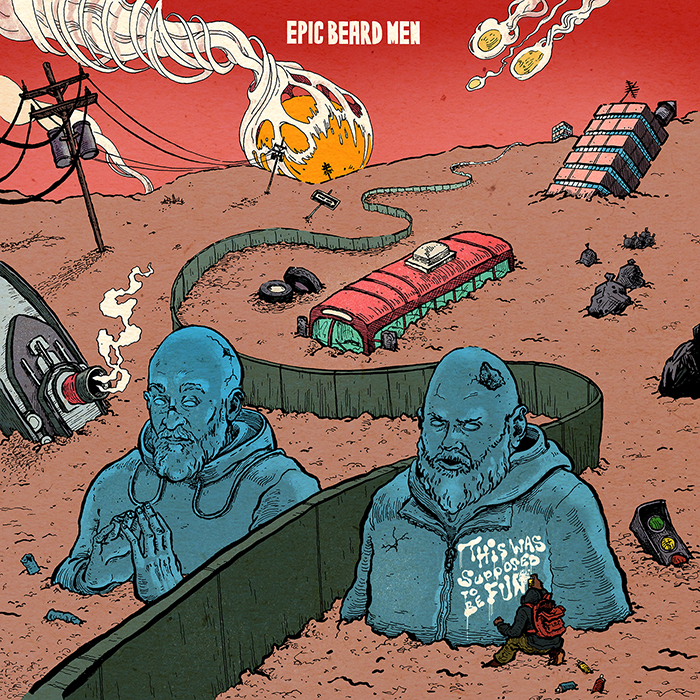 Slug of Atmosphere joins the gang in some NC-17 fun, as Sage Francis and B. Dolan are soulfully backed by Blue Raspberry of the Wu-Tang Clan on the road-noir tale of "Pistol Dave". Eligh of the Living Legends and South African newcomer Yugen Blakrok contribute blistering verses, while New Orleans Bounce legend Vockah Redu, vocalist Kathleen Stubelek of Circle Takes the Square, and San Antonio upstart Worldwide contribute layered guest appearances in brilliant supporting roles. These Beards contain multitudes, and there's room under them for all that is EPIC.
Guest spots and musical moments aside, fans of Strange Famous Records will know what they've signed up for lyrically. Throughout 50 minutes of intricately produced rap music, the duo of storied rapper/poets wanders freely and sets fires like the latchkey kids they were. This Was Supposed to Be Fun, but that doesn't mean either emcee has shied away from their signature blend of the personal and political; topics range from the absurd to the unshakably true.
Sage Francis and B Dolan are the Epic Beard Men. Though accurate, the name started out as a joke, a calibrated goof on bro culture, from two rap greybeards who aren't afraid to swing freely from dead-serious to wryly hilarious.
Hailing from the industrial outskirts of Providence, both artists are walking hip-hop vaults who are down to hang. They're also down to fiddle with esoteric knowledge over hypnotic, sprawling sample compositions. Last year's debut EP, Season 1, was a sublime buckshot blast of political commentary, interpersonal dispatches, and healthy introspection. Now the joke isn't so funny anymore. This Was Supposed to Be Fun, dammit.
Epic Beard Men are the type of guys who will drop an "I'm That Type of Guy" reference and dare you to watch the video. Because this group works even if your roots don't run all the way back to Gutfest '89. For well over a decade, no matter how many tours they survived or releases they dropped — well over 20 between the two, depending how you count 'em — this dream team and their DIY Econoline ethic endured a certain outsider status in hip-hop. Then something funny happened on the way to Catch One.
Trap drums and auto-tune shifted stream hungry emcees away from lyricism, LPs, and the Breaks. Suddenly, our Bearded Heroes find themselves in possession of a dying language; an ancient secret. They've always been dope, but now they rap and produce like keepers of the flame. They've clearly spent a few thousand hours into the crates on this one, putting together the kind of dense hip-hop SONGS you haven't heard much of since the sample-happy days of De La. All of which is being done to reveal the hieroglyphics that read… This Was Supposed to Be Fun!
In his solo catalog, Sage Francis often glides in & out of hip-hop, skating gracefully from spoken-word to indie-rock backing, but on this new joint he's all emcee.
"'Hope' was the most straightforward hip-hop album I ever made," says Sage. "I suppose this falls into that category too. It's the type of thing where a typical hip-hop fan would hear it and not reject it immediately due to delivery style or subject matter. But the musicality is on a whole other level on this project."
"Between Sage & I, both of us grew up on sample-heavy hip-hop at different times, but the unifying theme is boosted drums and grooves, complex samples collages and the mixtape feel," says Dolan. "For this project, we were looking for a way to achieve that feeling that was clearable and could also hang sonically with modern rap music; we wanted to keep the important elements of the old and update the sound. Doing that has been an ongoing process for the last decade or so, and I still think we're getting better every time we do it. These 25 or so songs have been an ongoing engineering and production project involving myself, DS3K, ALIAS (R.I.P.), and a whole squad of beatmakers, arrangers and live musicians."
FUN IS WHAT HAPPENS WHEN YOU'RE BUSY HAVING LIFE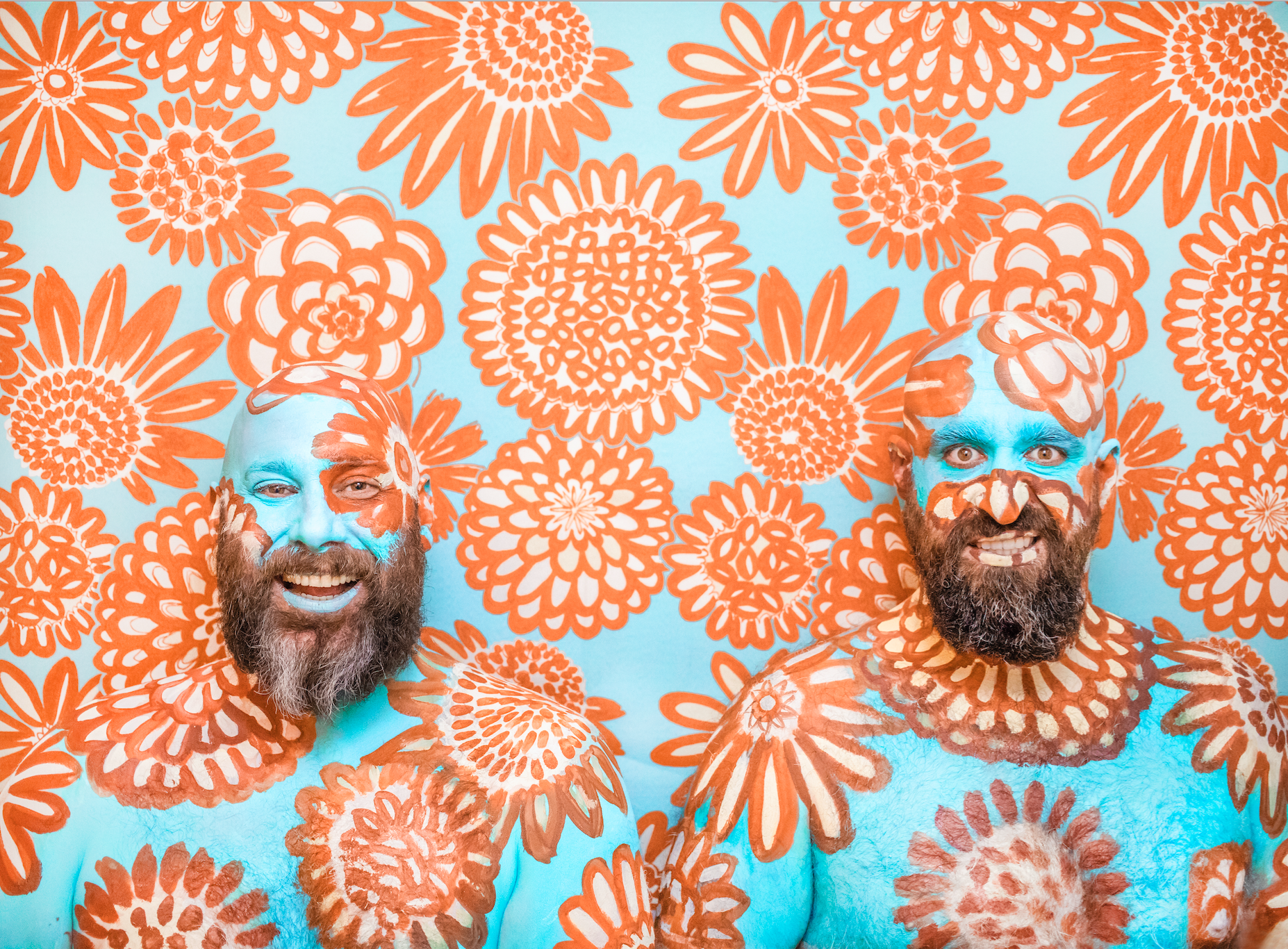 This Was Supposed to Be Fun plays like a dark Buddy Comedy gone spectacularly sideways. Perhaps what we'd expect from a joint LP by two solo artists who have been packing venues with each other for over a decade. B. Dolan started out as a signee to Sage's label. Before that he was an activist, anti-social performance artist, and basement dwelling beat junkie who Francis dragged into the public eye. At first Francis headlined, with Dolan opening and learning the ropes of carnival life. The two continued to tour together and separately, launching concurrent solo albums and headline tours through the same tightly curated indie label known only as "STRANGE FAMOUS!"
Finally, Sage couldn't contain B, and he couldn't stop him, and he didn't want to. Instead, he made him a partner. This Was Supposed to Be Fun. And it was. But things take a turn every few years, you know?
Their intertwined careers formally collided to become Epic Beard Men, an all-consuming and ongoing side project, in 2016. In this part of the saga, our bearded brethren went on a working vacation; the closest either have ever gotten to a "writing retreat". Using the madness of the Edinburgh Fringe Festival as cover, holed up in an Airbnb and appearing for an hour daily, writing song titles on the back of a pizza box stuck to the wall. Within that tiny Euro kitchen they cooked up an epic batch of stories, demos, lyrics, and hooks. It's still keeping them busy.
The first appetizer from that ultra-productive Airbnb stay was 2018's "Season 1", an EP with enough bonus tracks for some to consider it a full length.
On that plate, the Epic Beard Men warred on Christmas and waged love on women with "convoluted background stories". They suggested the occupation of golf courses with shotguns for sport. They excused hangers-on from their Uber.
On "Season 1", B. Dolan flexed an impressive array of flows that shifted from Geto Boys drawl to machine gun funk. Sage Francis took his time, rhyming like a writer obsessed with delivering the maximum force in every bar. The geometry of golf met the concussive blast of a 12 gauge. All nine holes were laid to waste. To celebrate, these two road warriors toured the world in support of "Season 1" D.I.Y. style — no TM, no driver, no DJ, no problem… just a couple of Star Trek jerseys and mic skills for days, a low-budget show full of verbal fireworks that sent attendees home with an ill record to rewind. More specifically, they did it D.I.Y.M.F.S. style: Do It Your Motherfuckin' Self. Working-class musicians on a mission.
And while the biters went to work, desperately trying to reverse engineer the Epic Beard Videogame… the Epic Beard Friends were putting finishing touches on the main course, EBM's full-length debut, This Was Supposed to Be Fun.
Late in TWSTBF, witness the cunningly relaxed, lush, cinematic "Man Overboard". It's the album's ironic thesis statement, maybe a metaphor for America itself. The tropical track isn't exactly about the VIP Fyre Fest experience, but it's about that kind of thing: You were sold a bill of goods. You expected a private island, a luxury jet, a view of the beach. Then the skies turned dark. The millionaires took the lifeboats and left. Instead of a sunny lagoon, you got dive- bombed by seagulls, rained on. You paid for Club Paradise; you got Lord of the Flies. Huddled in cave, quaking from dysentery, you sputter, "THIS WAS SUPPOSED TO BE FUN!"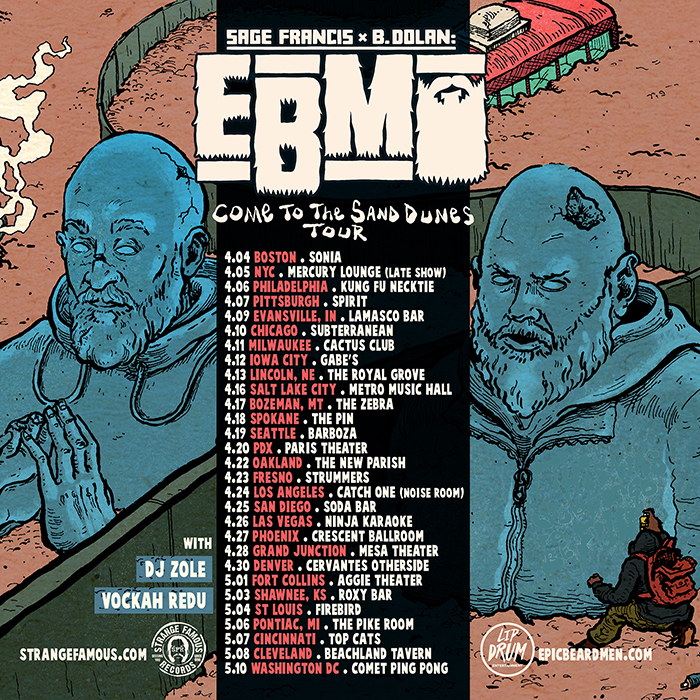 COME TO THE SAND DUNES, FOOL!
This Was Supposed to Be Fun is no day at the beach. Except when it is. The attendant international tour is titled "Come to the Sand Dunes". It's an invitation to catch the Epic Beard Men in their inner sanctum, at their unsupervised refuge, where they are free to run wild and blow shit up in the badlands.
"At the Sand Dunes…ya' know?"
…goes the chorus. Like much of the record, it's groove nods at hip-hop classics from multiple 'golden eras' of rap. Sage Francis and B. Dolan were two anomalies at the outskirts of Providence, R.I. in the '80s & '90s. Both men grew up in the remains of New England mill towns less than 20 miles apart, but never met as kids. Surrounded by heavy metal tough-guys, both somehow found their way via Boston college radio signals and scavenged cassettes into Hip-Hop. For Francis it was "Raising Hell". For Dolan it was "The Diary".
The "Sand Dunes" at the industrial edges of Providence, RI are a world away from South Beach and Hyannis Port. The breezy track has a familiar refrain, but like its creators, it comes from a slightly more complex place geographically and mentally.
The Sand Dunes are not a tropical beach or a hip-hop singles cruise, for fuck's sake. They're the Sand Dunes out in the woods, past the Pet Cemetery. The sketchy kind of unwatched all- ages party spot where rival warlords go to fight. There, future dropouts in velcro shoes were free to run wild, experiment, battle, and set off an occasional homemade explosive. Hey, kids are gonna burn shit. Spots like that are like powerful vortexes into childhood, and play. Francis and Dolan seem to be suggesting you do your homework before class or not at all. Come to the Sand Dunes. After all, This Was Supposed To Be Fun.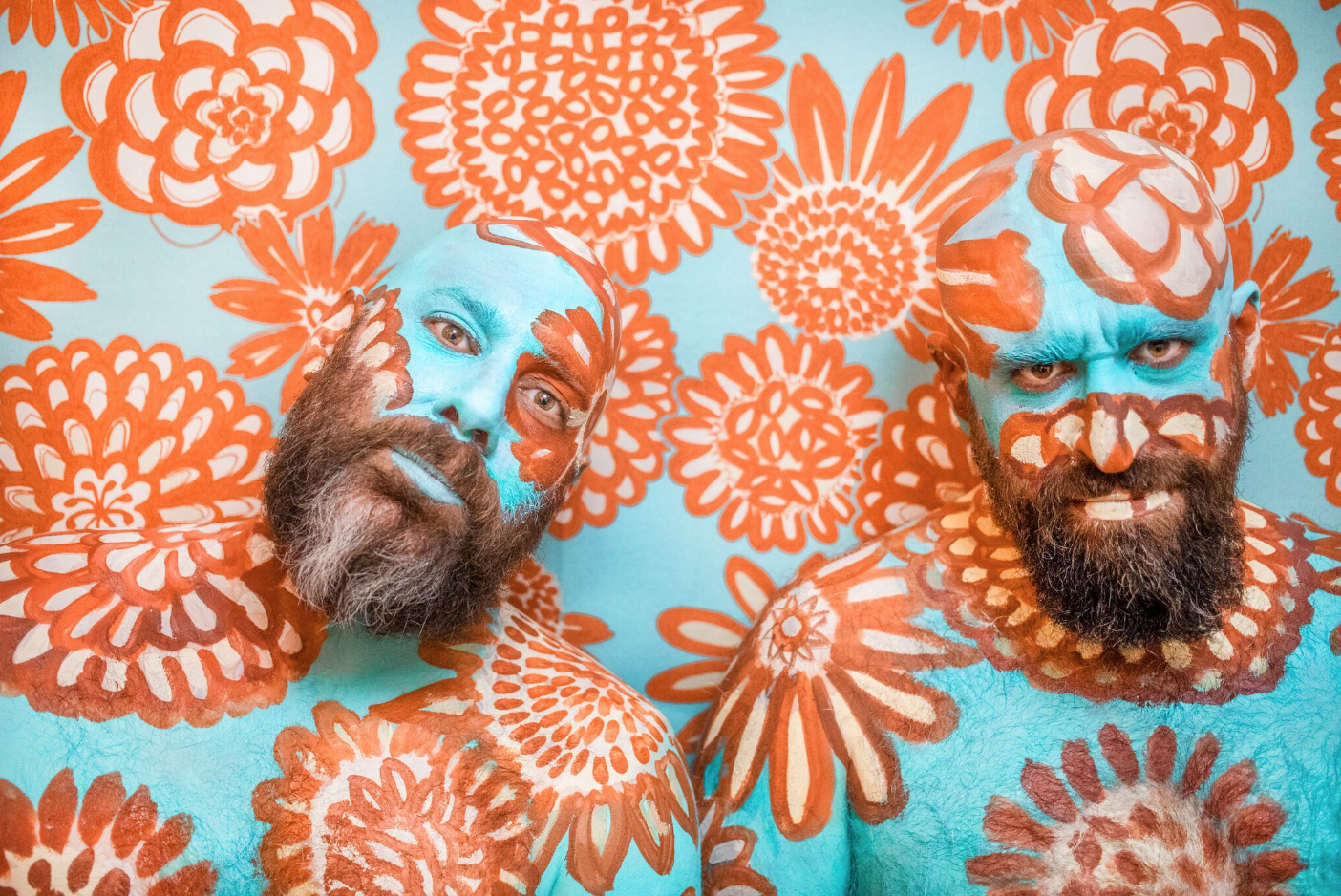 COULD IT BE A RAP JUSTICE LEAGUE?
Pop culture is full of duos who are greater than the sum of their parts. Green Lantern and Green Arrow. The Frog Brothers. The Man With No Name and Tuco. Kirk and Spock. In this case, sometime out heroes shapeshit under names like Bombzo Way and Xaul Zan. But in their Epic Beard Men formation, the duo are not playing characters or wearing masks.
Given the amount of lyrical Superfriends flying in and out of this record, it's many detours, characters and psychedelic adventures suggest a rhyming Justice League. And that's not entirely hyperbolic. Aside from a love of rap music and the craft of wordplay, Sage and B first connected via their work as socially and politically minded activists with a shared agenda beyond art. The genesis of their partnership was not an artistic one; it began in 2005 with the construction and promotion of the widely shared online corporate abuse database known as KNOWMORE.ORG. Before these two battled emcees, they infamously battled Dov Charney for sexually harassing employees in 2006. While currently undergoing re- construction, the site has plans to return to the web in 2019 as is still the self-described "World's Largest Corporate Crime Database."
But we're supposed to be talking about music right now. They've both been in this game a minute. Before your time, so what? No crime-fighting or big-business fuckery right now. This Was Supposed to Be Fun.
Now 42, Sage has been rapping since he was 8. Run-DMC, Def Jam, the Beasties and the rest of the original hip-hop stable rewired his head at a young age. Sage won some martial arts trophies. He went to school to play football. He left with a journalism degree and a nascent rap career. He released all-star indie mixtapes. He worked his way up the ladder, taking receipts at tournaments like the Super Bowl Battle and Scribble Jam. He brushed past Eminem back before the world was convinced a white rapper could go the distance. Those were practically Sage's Pony League days.
Sage leveled up with the somber post-9/11 meditation "Makeshift Patriot" in late 2001. In 2002, the debut album Personal Journals dropped on indie-rap stronghold anticon. Three albums with punk fortress Epitaph followed, featuring collaborations with Will Oldham, Buck 65, Jolie Holland, Bad Religion, and Danger Mouse. Sage got around. He saw some things. Through it all, Sage stayed Sage.
"I've had the fortune of seeing Sage in many different environments, professionally and personally," offers Slug, an unmissable guest performer on the new EBM album, and one of the few indie rappers whose career runs as long, wide and deep as Sage's. "His loyalty to the things that he holds dear is unmatched. And it bleeds through in his music, and his text messages. And it's in those times that you don't quite see eye to eye that you really get to see who still has your back, and your eye. He is the shit."
The launch of his own prolific label, Strange Famous, marked his successful and ongoing return to the DIY world. His last proper solo LP was 2014's Copper Gone. Sage emptied his soul on that one, his fifth full album — sixth if you include his slept-on hip-hop classic Hope, recorded under the name Non-Prophets, his best-rated album in the Pitchfork archive, which clocked a 9.2 score, and later short-listed as that site's no. 19 album of 2003, hailed as "an absolute clinic on accessible underground hip-hop."
OK, Copper Gone was his seventh album if you count the early, indie, live-band-backed Art Official Intelligence LP. Actually, it's his 15th release if you count his Sick… series of mixtapes, a career-long collection of odds and ends, some of which might as well be studio albums.
"I became a fan of Sage way back," testifies Scroobius Pip, an international rap & podcast hero who is a proud Sage tourmate and collaborator. "My brother grabbed an import copy of Sick of Waiting Tables. What first drew me in was the lyrical dexterity combined with the openness. I hadn't really heard anything like it before. As time went on I got to see more and more of his technical skill too so it has been a continual journey of inspiration. But, initially, it was the openness. Specifically on Rewrite. I needed that track, at that time. I question very much if I would have started doing music if I hadn't heard that record."
The deeply personal Copper Gone found Sage fighting his way out of a solitary cocoon, worrying about his ailing cat, all the while rhyming like a world-weary traveler with 30 years of mileage. Over the years, he played every hand by his own rules, steadily accumulating hard-won props from Alternative Press to The A.V. Club. Some rappers entertain and fade away.
Sage changed lives. His fans grew up, and so did he — mostly. Sometimes the best way to dispel monsoons of bullshit is to lampoon it, goof on it, and grin through the tsunami. "Mature" doesn't have to mean "boring." This Was Supposed to Be Fun.
B. DOLAN
B. Dolan was born five years later and grew up in the next town over. The son of a Mack truck driver who moonlighted laying tile, and a legal secretary who taught kids piano on the opposite side of his thin bedroom wall, he wore headphones and read books to block out the noise of chubby fingers learning their scales and deafening domestic arguments. At some point, the music and word virus took hold. At 12, he heard Scarface's southern rap classic "The Diary" and decided he would be a writer and a rapper. A few year later he'd be failing his first classes due to writing raps in his notebooks. By 19 he had dropped out of college and moved to NYC to be a rapper. As you do, circa 2000.
By way of an encyclopedic collector-mind enflamed by rap, world history, story-telling, stagecraft and sample-digging, B. Dolan's an informed fan of vast swaths of music and culture, digested and expressed via a distinctly Hip Hop filter and dialect. "I heard the truth in the message // connected with the rage but I stayed for the lessons // Hip-Hop raised me so I headed for it's center…" B wrote on House of Bees vol. 2, a mixtape with more hits than your fav's LP.
At the turn of the century, B. Dolan was in New York City testing his work by fire at the Nuyorican Poets Cafe. He cut his teeth on Wednesday night open mics, smoking weed out back to calm his nerves and performing 6 minute conceptual spoken word pieces in front of a crowd known to throw bottles at acts they didn't like. He was 19, sleeping in subway cars and stations in between the couches and dorms of friends. He started winning the Wednesday night open mic and competing in Friday night finals. He started winning Friday night finals. He was approached by a business card who said the magic words he had come to NYC to hear. Those words were: "DEF JAM".
At 19, B. Dolan had a weird moment with Russell Simmons. It didn't end well. The dream of "discovery" smelled more like a mousetrap up close. At 20 he was working as a doorman, renting an apartment where he'd purchased a drum machine and laptop on credit. On September 11th, he overslept on his day off before heading downtown and awoke to a city covered in ash. In the confusion and paranoia of the days that followed, B. Dolan's political beliefs were catapulted beyond artistic expression, and into an urgent call to action. Within a year he had returned to RI to begin years of work as an activist and advocate for social justice.
"Sage Francis is the only real poet in Rhode Island. You should connect with him," was the advice of the Nuyorican Cafe's Bob Holman to B. Dolan, upon learning he was moving North. He'd been propositioned with the idea of becoming an Eminem clone in New York, but decided instead to make anonymous outsider art and focus on activism. When Dolan & Sage met, the former was busy trying to weaponize his art for social change. He worked in maximum security schools and rapped with traumatized teens. He also inadvertently brought a generation of weirdos out of the RI school system and into the thriving Providence underground scene. Two of whom (mixing engineer / producer DS3K & tracking engineer Chris Gilroy) grew all the way up to feature on This Was Supposed To Be Fun.
"He grasps the fundamentals at such a high level that it's become like an acrobat above us," says Slug. "Like Sage, Dolan is so genuine in his words that it connects us to a side of our selves that we actually like about ourselves."
In 2005, B. Dolan was lured onto the open roads of America by Sage Francis. The duo had created the KNOWMORE.ORG database, and Sage had named his tour after the website. Dolan came along to work merch, talk to the crowd about Knowmore, and maybe perform. You know. No pressure. For the next 3 years Dolan & Francis would battle enraged CEOs with a small cadre of volunteers made up largely of Francis' fanbase, collecting and dredging up dirt on America's biggest crooks.
In 2008, Dolan's fallout shelter door was pried open and a debut LP unlike any other was recovered. A highly experimental, art rap concept album, presented as the final recordings of the last human on the planet, in which the narrator pieces together fragments of a confusing recorded past and carries on a dialogue with himself via Type-To-Talk dialogue. Songs like "Still Electric" and "Joan of Arcadia" continue to be re-discovered and still sound futuristic in style and content.
It was during the creation of The Failure that B. Dolan was first introduced to Alias, the heralded rapper, producer and founding member of anticon records. Dolan & Alias instantly bonded over a shared love of big, banging breaks and the kind of rap music you can mosh to. Their styles meshed effortlessly, and Alias signed on to produce an entire Hip-Hop LP with Dolan. Two years later, they released FALLEN HOUSE, SUNKEN CITY, a more musically focused effort, featuring Dolan in the role of lyricist and rapper. It was critically acclaimed in 2010, hailed by Alt Press as "proof that underground hip hop still has bite." and named one of year's best by the Village Voice. It also earned Dolan critical dap among hip-hop promoters, fellow artists and show going audiences, and repeated calls for a millions miles of International touring that hasn't relented since.
He's book-ended his tours and official releases with a succession of underground classics in the mixtape category, some of which have produced his most viral work. "FILM THE POLICE", "WHICH SIDE ARE YOU ON", and "THE DEVIL IS ALIVE" were unapologetically political, but honest in the story they told. Formal album or not, B shows up ready to go hard. He's chasing his own ghosts, and his work is often unapologetic. This Was Supposed to Be Fun, but that doesn't mean everybody has to smile.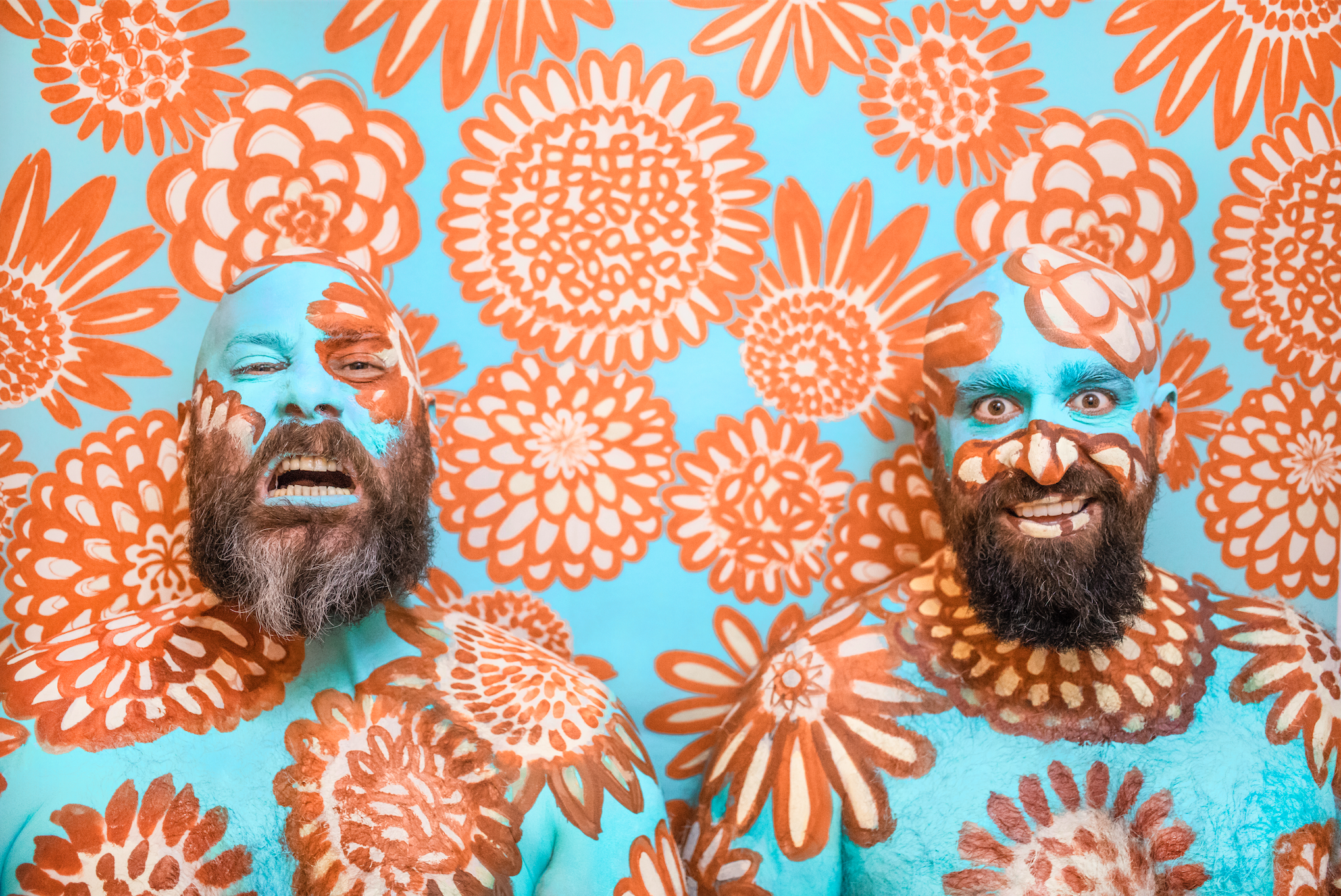 THE SHOW. ON THE ROAD
"As an opener, there is no one in the world that's better," offers Scroobius Pip. "Dolan brings technical ability and all the stage presence in the world. Then, as a writer, it's more of the same. An ability to go deep with the layers whilst at the same time flexing flows and deliveries that some would shy away from for fear of it distracting from 'the message.' Fuck that. If you can't take it all in, then you can keep on walking."
"We're brothers who will kill each other and save each other," says Sage. "He's the only guy I can consistently tour with and not get sick of, which is why we've toured together for 10 years. But it got weird after a certain point where he was always the opener, and I decided it didn't feel right. We needed a group so we could perform together. Plus, no one likes going on stage after B smashes it to pieces."
This Was Supposed To Be…
Spend 10 years in anyone's presence, and you're liable to take some beatings together. In 2010, Dolan had just released Fallen House, and Francis released Li(f)e, and both were touring the world together, when their tour schedules were twice interrupted by deaths in the family. Both men's fathers died unexpectedly that year, and the shows had to go on. The indie-rap community also lost Eyedea that year, and both performers felt a shadow pass over the Fun.
By then, B had earned a reputation as one of underground hip-hop's best live shows. In 2012, he started headlining tours with the insanely conceived CHURCH OF LOVE & RUIN, as an antidote to the gloom of the previous year's tour schedule. The tour famously included LGBTQ artists (including KATYA who would later take America by storm on Ru-Paul's Drag Race) and rappers, burlesque acts and the What Cheer? marching band. These shows were also the introduction of New Orleans Sissy Bounce legend VOCKAH REDU to the EBM posse.
It took some time, but eventually Sage felt ready to get back on that horse and hit the road too. He released COPPER GONE, hailed as a return to form by his fans, in 2014 and toured the world exhaustively for 2 years. B. Dolan released a self-produced solo LP, KILL THE WOLF a year later, headlining back to back world tours in support of the LP.
"Took a few years for me to get back into the touring saddle," says Sage. "But then I realized I'd rather tour with Dolan after all the lone soldier touring."
After that, both knew the time had come. A window had opened between each of their long solo efforts. It was now or never. They were on the path to Epic Beard Men. Tellingly, the group's logo is a stylized EBM, followed with a black block for a beard, like the EPMD logo. Working together on stage, they were able to break out of their archetypal roles as KRS-ONE disciples, solo oracles. Together, they are able to pass the mic like RUN-DMC, finish each other's lines like bearded Beastie Men. Their cadences are woven with a long-built bond you can't fake or break… though life has been known to try.
EPIC INCEPTION
Epic Beard Men incepted in 2016. B and Sage signed themselves up to be travel partners and roommates for the month-long Edinburgh Fringe Festival, where they booked a daily spoken word show. The Providence boys made it a working vacation. That's where they created the stack of raw ideas and material that has become Season 1, This Was Supposed to Be Fun, and some future treats to come. They created so much so fast that they weren't done assembling it a year later. But with some expert help, they were able to get the mixes done. Behind the scenes, there had always been a giant irreplaceable Beard Man up in Portland, Maine.
"Alias was the guy who mixed our material and responsible for much of our sound," recalls Sage. "DS3K was the tracking engineer, and Alias mixed the EP."
Alias was there. He was supposed to be here now. This Was Supposed to Be Fun.
In December 2017, Epic Beard Men announced their presence with the free single "War on Christmas." The track put the world on notice, setting its sights on right-wing America, consumerism, holiday depression and your local Black Friday stampede. It was tongue-in-cheek, totally committed, absurd stuff, with an irreverent style that was only beginning to develop. Staring down an impending world tour, they finished a big EP worth of tracks and headed out to bring it to their fans, hand-to-hand and polite like. Season 1 dropped in March 2018. Indie-rap fans have been binge-watching ever since.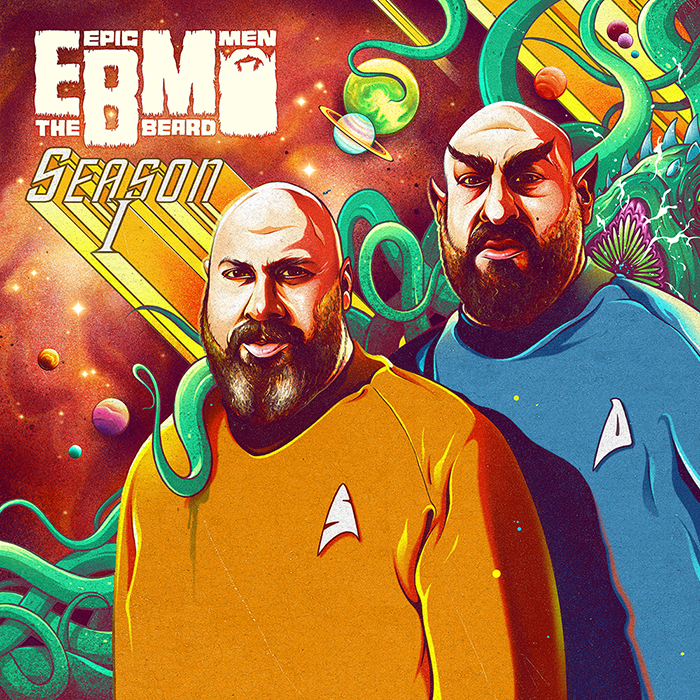 "Epic Beard Men: Season 1 is like a conversation between two old friends. While the traces of each performers' solo work reveal themselves, the project is more clearly an outlet for trying out new sounds, different directions, and a shameless embrace of the things they love and love to hate." — Adam Hogue, East Side Monthly
Season 1 blasted off like a shotgun — literally, on standout track "Shotgun Golf", another deconstructive, civic-minded, double-barrel dose of Hunter S. Thompson-level sociopolitical sendup. Album opener "Five Hearts" found profound existential resonance in Nintendo-era vintage consoles. To promote the disc, the D.I.Y.M.F.S wizards even created their own playable video game (still playable at EPICBEARDMEN.COM).
The video for breakout hit "D.I.Y.M.F.S." was a public access infomercial for the group, shot in a fish- eye lens, a hip-hop-homage on a shoestring budget. The Beard Men weren't taking themselves too seriously, though others seemed to. This Was Supposed to Be Fun.
Noisey's Kim Kelly called Season 1 a "funky, whacked-out, chiptune-sprinkled acid trip through the two men's combined technicolor consciousnesses, with quicksilver flows and out-there beats. It's far lighter, punchier, and dare I say goofier than their respective solo work, which tends to veer darker and more fraught."
Then, in the midst of a US tour behind the new EP, the worst possible news came from back in New England; Alias had suddenly passed of an unexpected heart attack. The family man had been at home living his life as a 41 year old man. No one was prepared for his passing.
"We had a nasty 2018," says Sage. "We lost our friend Alias, who this album is dedicated to, and a few other friends. It was a lifesaver touring the fun stuff while dealing with the nightmarish year, though."
EBM kept their machine going through the year. They stopped into The Cipher for a brilliant track-by- track dissection of the LP, toured internationally, and kept working on the album that's now been completed and named… This Was Supposed to Be Fun.
"For the [new] album, DS3K did the tracking and the mixing for the most part," explains Sage. "B had spent a lot of time with Alias when he mixed, and he spent a lot of time with DS3K sharing a lot of what he learned in order to achieve the sound we were determined to accomplish."
Alias was irreplaceable. But other friends held the line.
"Alias believed in me as a rapper and as a a producer, and it's hard to describe the effect that had on me as an artist. While we were making Fallen House I'd make demos on scrap beats if he hadn't sent me an instrumental that fit the idea I had, and he liked some
of them enough to make them a part of his production," says B. "He gave me a long lists of records to buy whenever I saw them, and I picked records from that for years which led me down other roads… as we were starting work on another project together, he'd just given me a folder containing all the drum breaks he had… He was that egoless with people he was down with."
This Was Supposed to Be Fun is the result of all that egoless talent, and the aftermath of some wild years spent lost in the sand dunes, playing with friends.
"We have a tight circle of super talented musicians and engineers around us at this point, after years of trying to pull together my version of the Dungeon Family and get our shit sounding like the next advancement of where the style can go sonically," says B.
THIS WASN'T SUPPOSED TO SOUND THIS GOOD
Sage and B were strategic when inviting guests onto the LP in service of the song, but found room for a whole slew of guest appearances that give the album an unpredictable, surprisingly musical feel. Slug of Atmosphere doesn't start rapping until the 69th bar of "Pistol Dave", but it doesn't take him long to make an impression. West Coast mainstay Eligh of the Living Legends brings the fiercest cypher energy our of the duo on "Crumbs in Every Bag", South African emcee Yugen Blakrok styles like the Lauryn Hill you remember on "Foresight", and New Orleans sissy Bounce hero Vockah Redu comes through for the break on "Take a Break". Dolan scored a coup for "Pistol Dave", recruiting Blue Raspberry, the singer known for a dozen classic Wu-Tang world vocal hooks, including Method Man's "Release Yo' Delf" and Raekwon's "Rainy Dayz", leading to a hip hop pairing for the ages.
B. Dolan oversaw most of the beat production process with engineer DS3K, while incorporating and working with guest beatmakers and producers including Reanimator, Widowmaker, Adam Schneider, and DJ Swab. Most of the tracks feature moments of at least one layer of live instrumentation, if not several, including violins —see "Crumbs in Every Bag", an ecstatic crowd shout-along (and grunt-along) if there ever was one.
This Was Supposed To Be Fun turns into a full-on party by the time it arrives at the New Orleans inspired "Take a Break". B and Sage reunite the Church of Love & Ruin in the grooviest possible fashion, with a sissy Bounce legend's hook and a 19 piece marching band in tow. There's kazoos. Furniture was definitely broken, the roof torn off from within.
This Was Supposed To Be Fun delivers on the promise of the EP by going deeper and broader. Their debut full-length is an old-school capital-A album, a collection of narrative-heavy tracks that feels like a cycle of songs, a collection of short stories. B and Sage have a world in common, and they open up the door for you. B formally joins the A- list, proudly standing tall next to Sage — as always.
One some tracks, This Was Supposed to Be Fun is depressing. It's also hilarious. It's cosmic. It's dejecting. It's also life-affirming. That's life. It takes a couple grown adults to stay in the saddle through that kind of rough ride, then come out of the storm with cuts on their face
— and a smile. This Was Supposed To Be Fun. The world isn't always fun. But if you work it, at least it's not boring.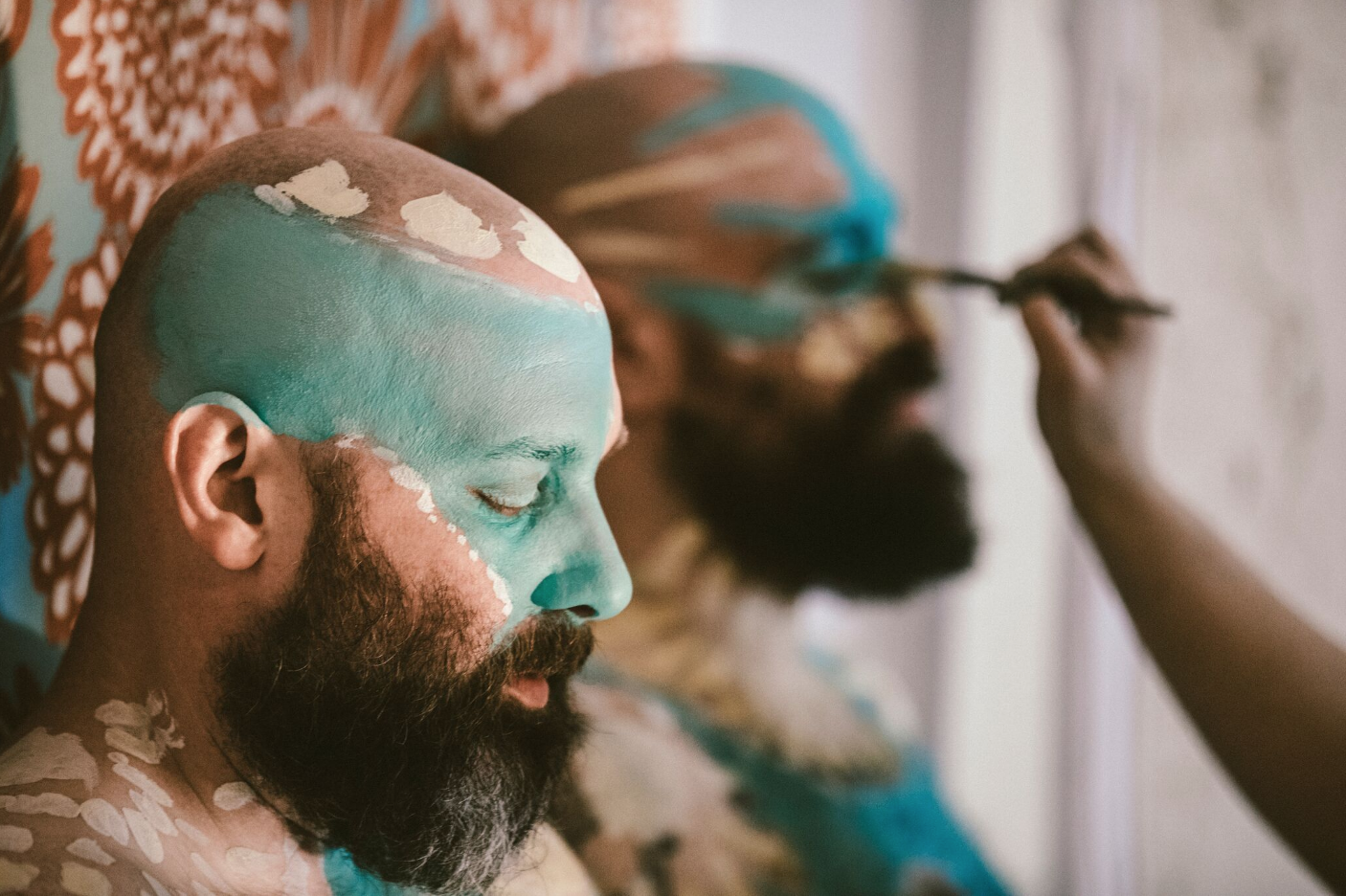 ____________________________________________________
Follow @EpicBeardMen on Twitter * FB * Instagram * YouTube
Are you a Spotify user? CLICK HERE.