EPIC BEARD MEN "Season 1" is here! FREE DOWNLOAD!
"Season 1", the first official EP from EPIC BEARD MEN has arrived!
And… it's FREE!
(Free to download here, that is. If you'd like to support by copping a CD/Vinyl LP/Cassette here – 5 hearts to you, StrangeFam!)
After a decade of sharing stages and crafting collaborations in the studio, real-life rap BFFs SAGE FRANCIS and B. DOLAN have finally caved to years of fan pressure to form an official group: EPIC BEARD MEN.
Are you a Spotify user? CLICK HERE.
Many thanks to VICE for the write up, interview, and debuting Season 1.
Click here to pre-order your copy on Galactic Blue-and-Orange Vinyl, limited edition 'Phaser Beam Glitter' Cassette, and Autographed CD.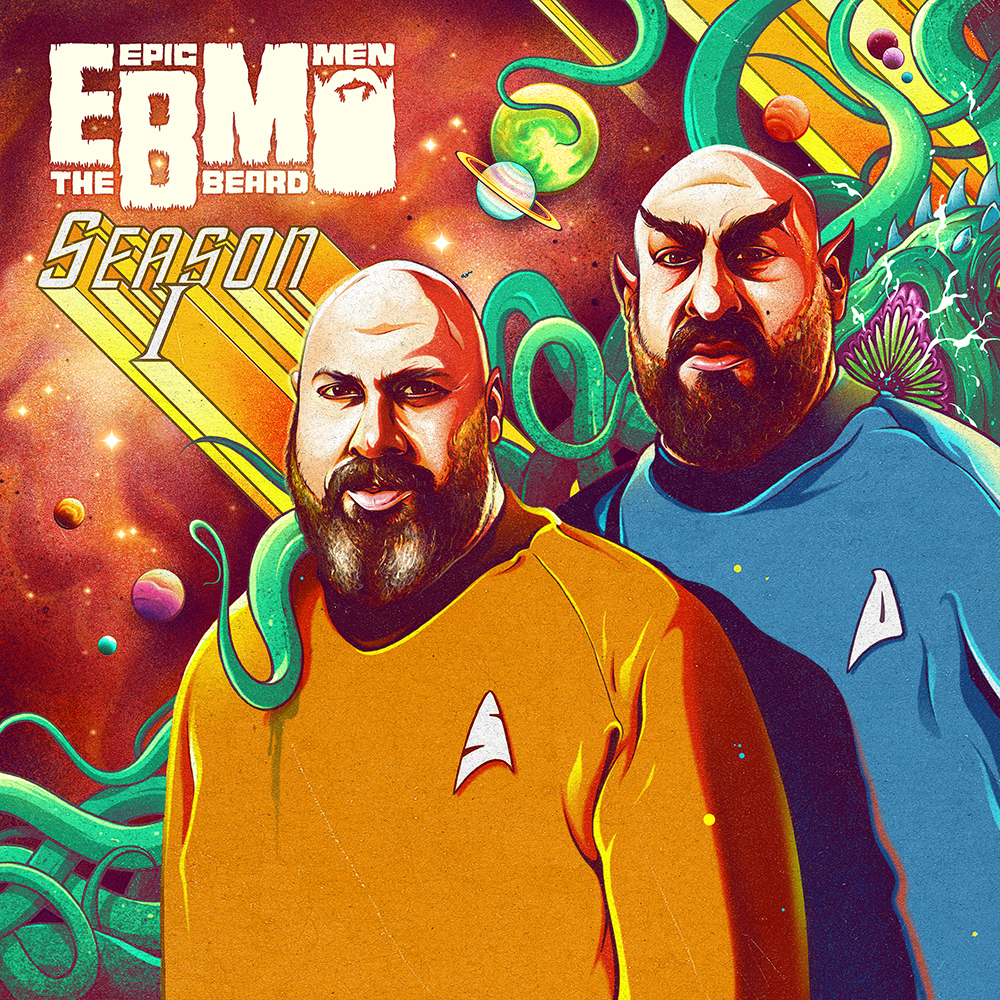 Arriving with a playable, Streets of Rage-style web game to accompany it's 16-bit funk and lyrical savagery, "FIVE HEARTS" is the lead single from "Season 1". The first offering of the year from EBM finds Sage and B over infectious production from Le Parasite, killing it in 2-player mode while reminiscing on a childhood wasted playing 'goddamn video games' and an adulthood with too few magical lakes. By the time the track shifts into full chiptune mode and bags another castle, the newly-minted duo have changed the high score. FILL HER UP!
Click here to play the EBM "Five Hearts" Video Game!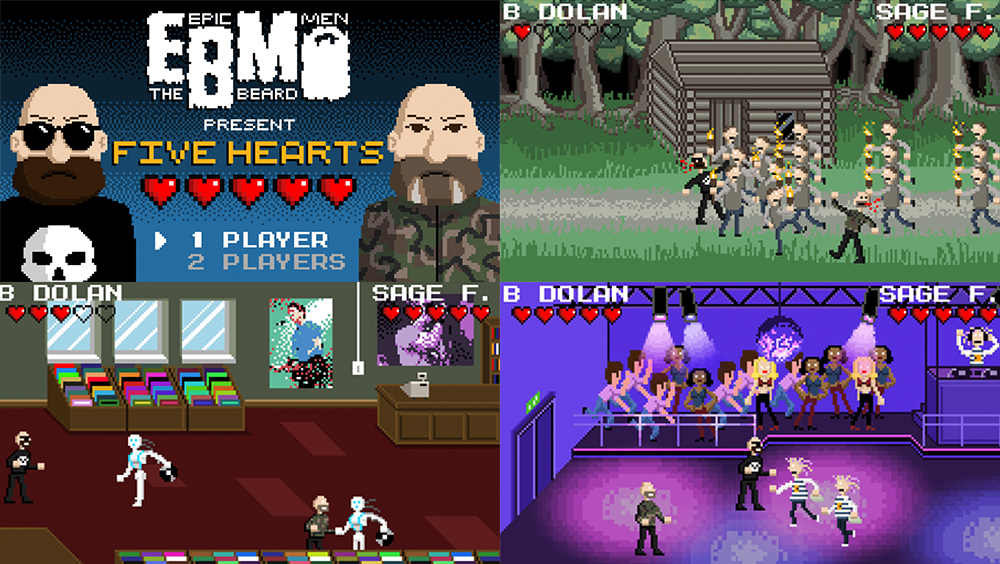 Epic Beard Men UPCOMING TOUR DATES
**3/13 – Boston, MA – Middle East Upstairs (POSTPONED UNTIL JUNE 7th DUE TO SNOW STORM) TICKETS
3/14 – Portland, ME – SPACE Gallery TICKETS
3/21 – Salt Lake City – Urban Lounge TICKETS
3/23 – Boise, ID – Treefort Music Fest TICKETS
3/24 – Spokane, WA – Emperor Room TICKETS
3/26 – Seattle – Chop Suey TICKETS
3/27 – Vancouver – Fortune Sound Club TICKETS
3/28 –  Portland – Star Theater TICKETS
3/29 – Eugene – WOW Hall TICKETS
3/30 – Arcata – Miniplex TICKETS
3/31 – Petaluma – Mystic Theater TICKETS
4/1 – San Francisco – Elbo Room TICKETS
4/2 – Redding, CA – The Dip TICKETS
4/12 Tallahassee, FL – The Wilbury TICKETS
4/14 – Orlando, FL – Milk District (mini-festival)
4/15 – Dunedin, FL – Dunedin Brewery (free)
4/19 – Gainesville, FL – High Dive TICKETS
4/20 – Mobile, AL – Merry Widow TICKETS
4/21 – New Orleans, LA – Santos TICKETS
4/22 – Baton Rouge, LA – Spanish Moon TICKETS
4/24 – Houston, TX – White Oak Music Hall Upstairs TICKETS
4/25 – Dallas, TX – Dada TICKETS
4/26 – Austin, TX – North Door TICKETS
4/27 – San Antonio, TX – Paper Tiger TICKETS
4/29 – Phoenix, AZ – Pub Rock TICKETS
4/30 – Flagstaff, AZ – Green Room TICKETS
5/1- Las Vegas, NV – Bunkhouse TICKETS
5/2 – Pomona, CA – The Glass House TICKETS
5/3 – San Diego, CA – Soda Bar TICKETS
5/5 – Long Beach, CA – Toxic Toast
5/6 – Santa Barbara, CA – Velvet Jones TICKETS
5/7 – Los Angeles, CA – Union TICKETS
6/7 – Boston, MA – Middle East Upstairs TICKETS
MANY MORE SHOWS WILL BE ANNOUNCED, SO STAY TUNED!
Brand new EBM gear is available at SFRstore!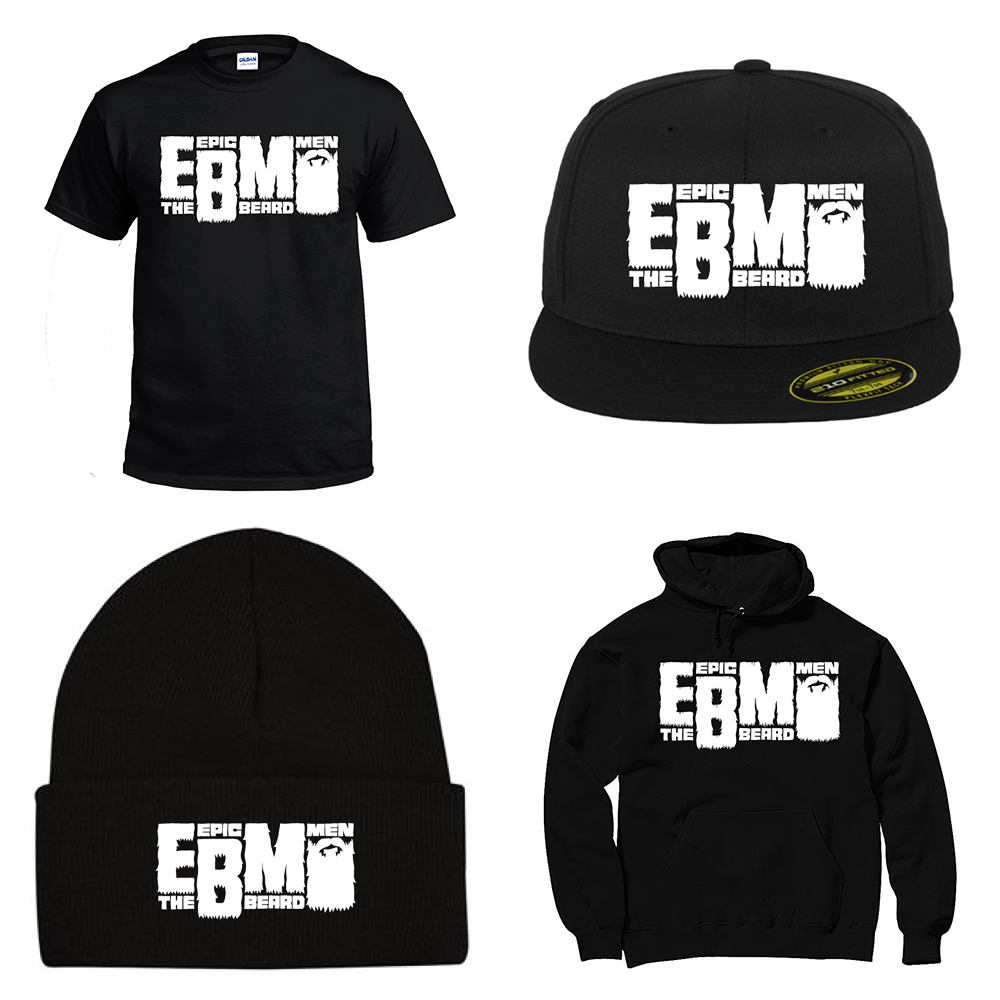 Follow EBM for new music, tour dates, and the latest news: 
Facebook.com/EpicBeardMen
Twitter.com/EpicBeardMen
Instagram.com/EpicBeardMen or @EpicBeardMen