PROLYPHIC is out. MOPES is in. New EP out now!
Introducing… MOPES! 
Back again for the first time, the artist formerly known as PROLYPHIC is marching forward with a new name, a new perspective, and a new EP that formally announces his presence with authority. It's not just a name change – it's a game change. 

---
Check out The Mopes Merch Collection @ SFRstore here
Watch the "Facts Machine" video on the SFR YouTube Channel here
Stream & purchase the Mopes EP on Bandcamp here
Mopes on Spotify/Apple Music/iTunes here
---
"I was 17 when I first started to get recognition under the name Prolyphic," the freshly-minted Mopes explains. "I was a kid. I was making music to find out who I was. I'm now 40, an adult man, a father who has a career, knows who he is and is now comfortable in his own skin. I went through so much shit between the ages of 17 and 40 that I couldn't make music under the same pseudonym again. I'm just not that same person anymore. Prolyphic is out, Mopes is in."
The self-titled debut EP from MOPES contains four slabs of granulated granite, rhythms and rhymes broken down and built back up again, resulting in formations carved by the hands of a master craftsman. Every line, note, and drum beat screams no-fucking-around.
The first single and video, "Facts Machine," manifests a new-era version of the classic Prolyphic style: masterfully manipulated soul samples and neck-knocking drums drizzled with dense and thoughtful lyrics, delivered with an unflappable flow in the cadence of a vested veteran.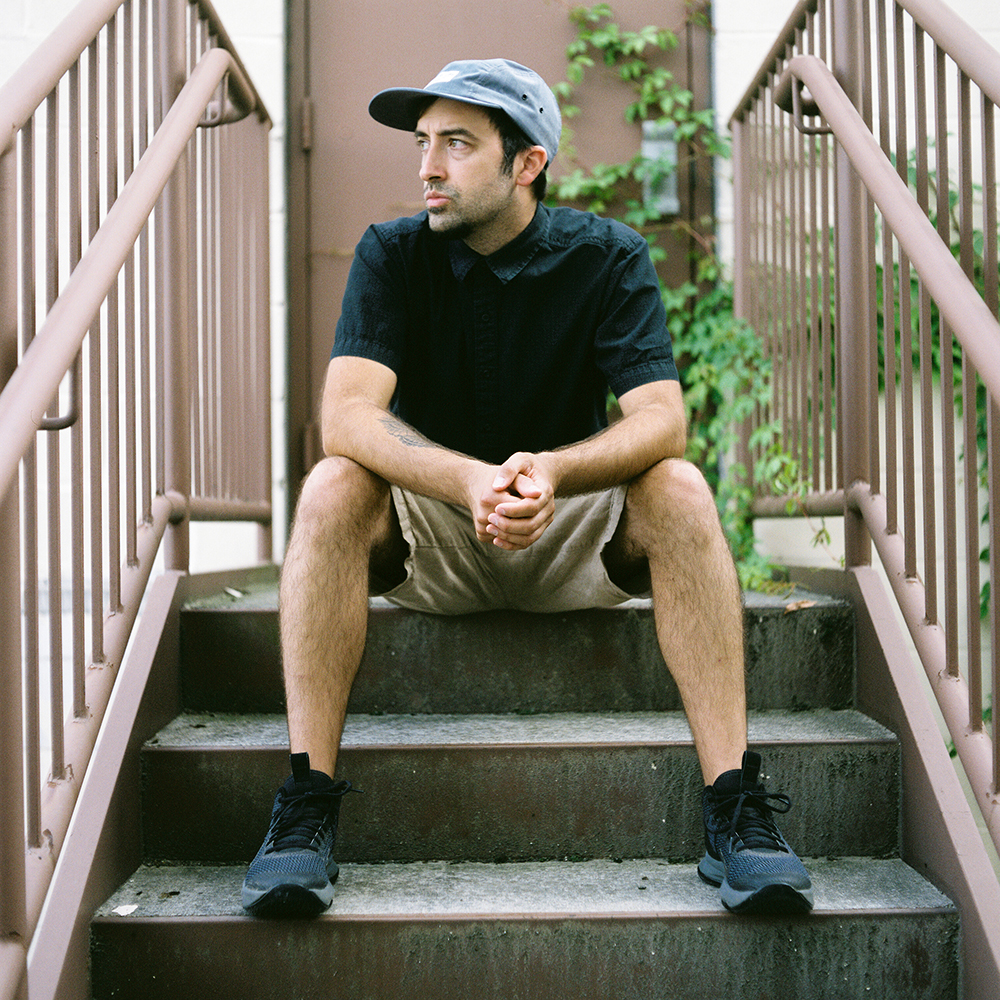 Photo credit: Chris Paige

The posse cut "Party McFly" features SFR label overlord Sage Francis leading the charge, with a fresh crop of StrangeFam in tow: emcees BlackLiq (Virginia) and Jesse The Tree (Rhode Island) make their splashdown in Strange Famous waters with an impact that creates a wave sure to be felt for years to come. 

"I'm excited, I'm having fun and there's a lot to look forward to," says Mopes. "Ya boy is putting that work in and being very prolific." 
The eponymous debut EP is available now to stream or purchase on all digital platforms, including Spotify, Apple Music, Tidal, and Amazon.
Limited edition package deals including T-Shirts and 7-Inch Lathe Cut Records are exclusive to StrangeFamous.com, and include the full digital EP + Instrumentals (only available at SFRstore)!
———-
TRACKLIST
01 Facts Machine
02 Party McFly (feat. Sage Francis, Jesse The Tree, BlackLiq)
03 Point A to Point B (feat. Jesse The Tree)
04 You Ging Rich (cuts by Buddy Peace) 
05 Facts Machine (Instrumental)*
06 Party McFly (Instrumental)*
07 Point A to Point B (Instrumental)*
08 You Ging Rich (Instrumental)*
*SFRstore/Bandcamp exclusive
Mixed & mastered by ALXNDRBRWN
Cover art by Lamadomus